On July 6, Catholic Charities outreach staff and volunteers will stride into the morning and pass out sack breakfasts to houseless people on Portland's inner east side.
The moment of encounter and hospitality happens each year as a tribute to Katie Nolan, an ebullient and adventuresome Catholic Charities social worker who died in 2009 while ascending Mount Hood.
"We include a remembrance of her and all wear our 'Katie Nolan Was Here' buttons," said Victoria Waldrep, program manager for homeless and transitional housing services. "We do this in her honor and also highlight the need for acts of kindness."
Nolan, 29, believed in interactions with those on the margins and realized that spirits, as well as bodies, need nourishment. She was earning a master's degree in social work from Portland State University when she died. She was an avid runner and cyclist.
Margi Dechenne, a supervisor at Catholic Charities at the time, recalled for an Oregonian reporter the time she met Nolan for a job interview.
"What else do homeless women need, other than a place to live?" Dechenne asked the potential employee.
Nolan smiled broadly and said, "Hope! We have to have hope for them!"
In her time working for Catholic Charities, Nolan helped find housing for 62 women in the Portland area.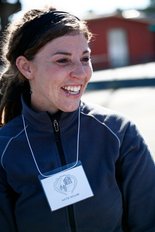 Katie Nolan, a Catholic Charities staffer, died in 2009 while climbing Mount Hood. Each year in her honor, agency staff and volunteers take breakfast to people who are houseless.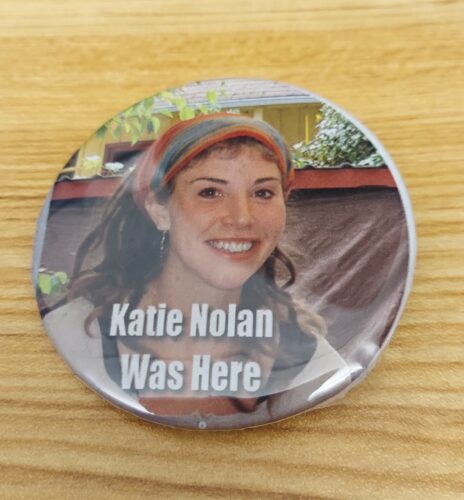 Staff and volunteers will wear these 'Katie Nolan Was Here' buttons while distributing breakfast on July 6.