The Housing Transitions Program (HTP) operates on the Housing First model that prioritizes finding permanent housing as quickly as possible, providing supportive services as needed. Everyone's path at Catholic Charities is different and Darla's story is a beautiful example of a Catholic Charities client's journey into permanent housing.
Darla experienced homelessness off and on for many years. During that time, she benefited from the drop-in services at HTP where she could take a shower, have lunch, and find community in the other clients and staff there. In time, Darla moved into a pod at Kenton Women's Village where she continued to build community and was able to enjoy some of her favorite hobbies such as gardening and landscaping with her cat.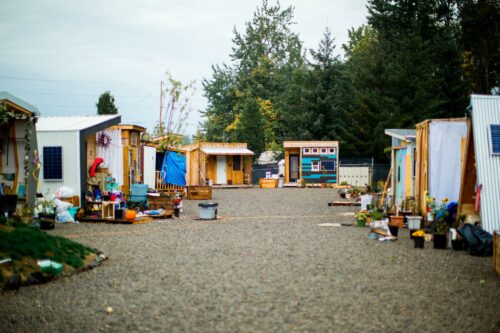 From Kenton, Darla moved into Chiles House, one of Catholic Charities newer developments designated as transitional housing. During her time at Chiles House, she participated in Save First's Rent Well class where she built a portfolio to help her secure permanent housing in the future. Living at Chiles House, she was right next door to Catholic Charities headquarters where she could easily access her case manager and have lunch with her HTP community. While Darla was content at Chiles House, she stayed the course to find stability and security in permanent housing. Her case manger encouraged her to apply for Cathedral Village, a new affordable housing complex that would be opening near the end of the summer.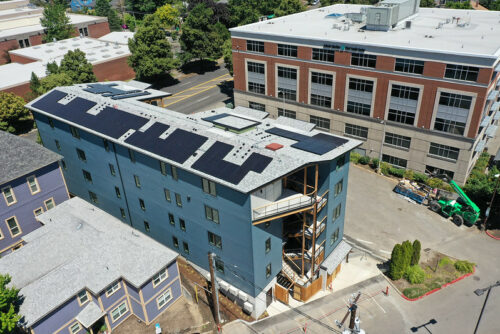 Darla moved into Cathedral Village in October of 2022 after only a few short months in transitional housing at Chiles House. Cathedral Village is located in North Portland near Cathedral Park and is close to Darla's community at Kenton Women's Village. Additionally, Darla was able to bring her cat with her to her new apartment as her emotional support animal.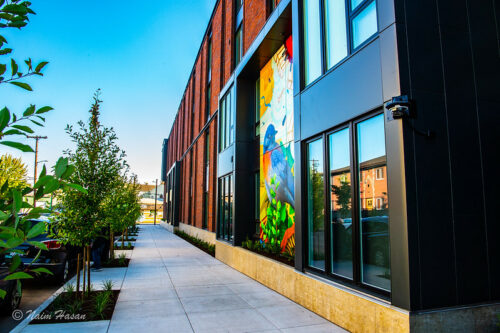 During the move, Darla recalled to her case manager a time, not so long ago, where she was camping under Cathedral Bridge; a time in her life where safety and stability seemed unattainable. Now she walks up the steps to her brand-new apartment at the beautiful Cathedral Village. Darla is so excited to set up her place, hang things on the walls and make it her own. Thanks to Catholic Charities of Oregon, Darla has found safety, stability, and healing at Cathedral Village. Now she is home.