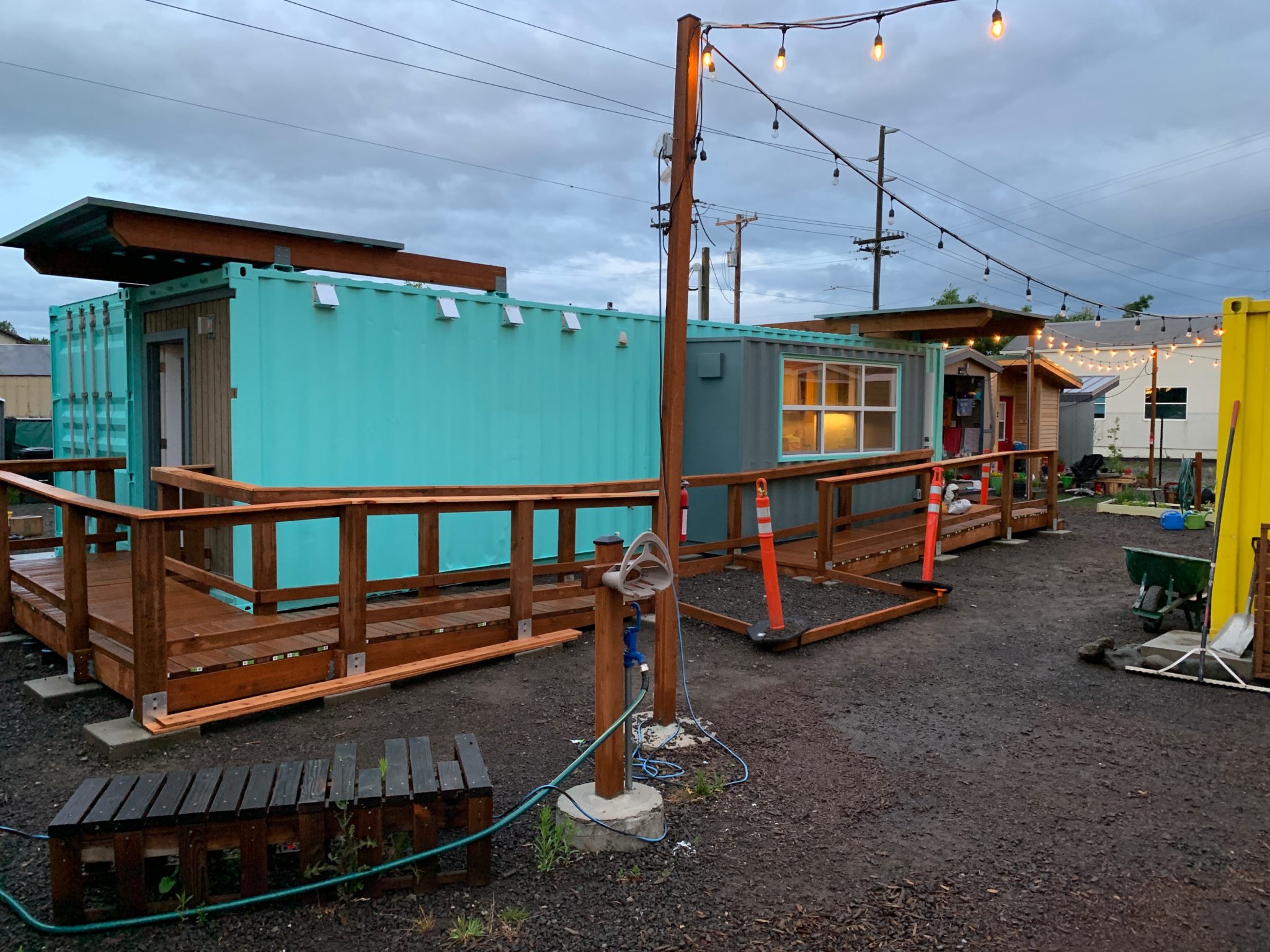 After a year of planning, the new community space at Kenton Women's Village is finished! See photos of the project and the impact it has already had on villagers.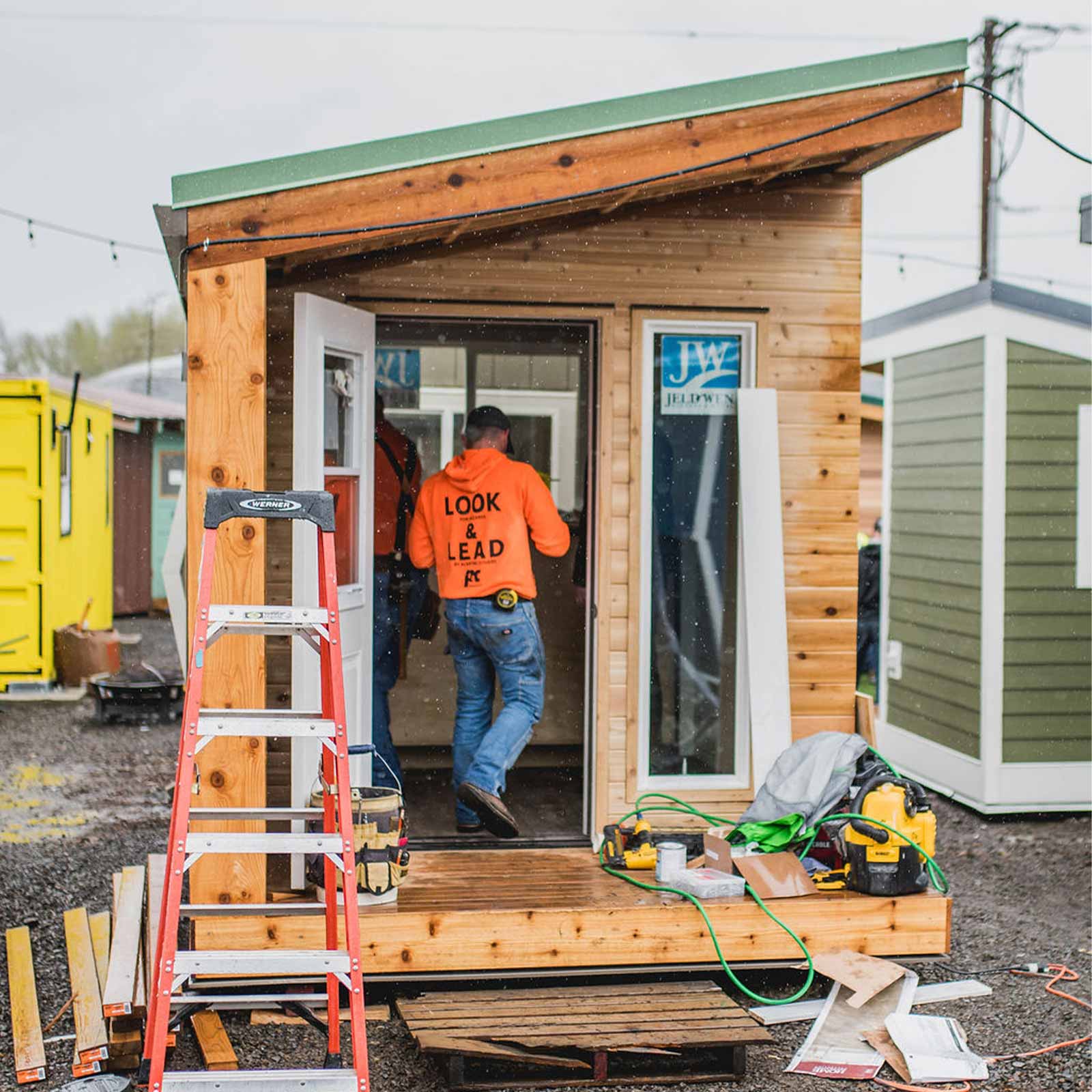 Twenty-one build teams from local residential and commercial construction companies came together to build new sleeping pods for the Kenton Women's Village.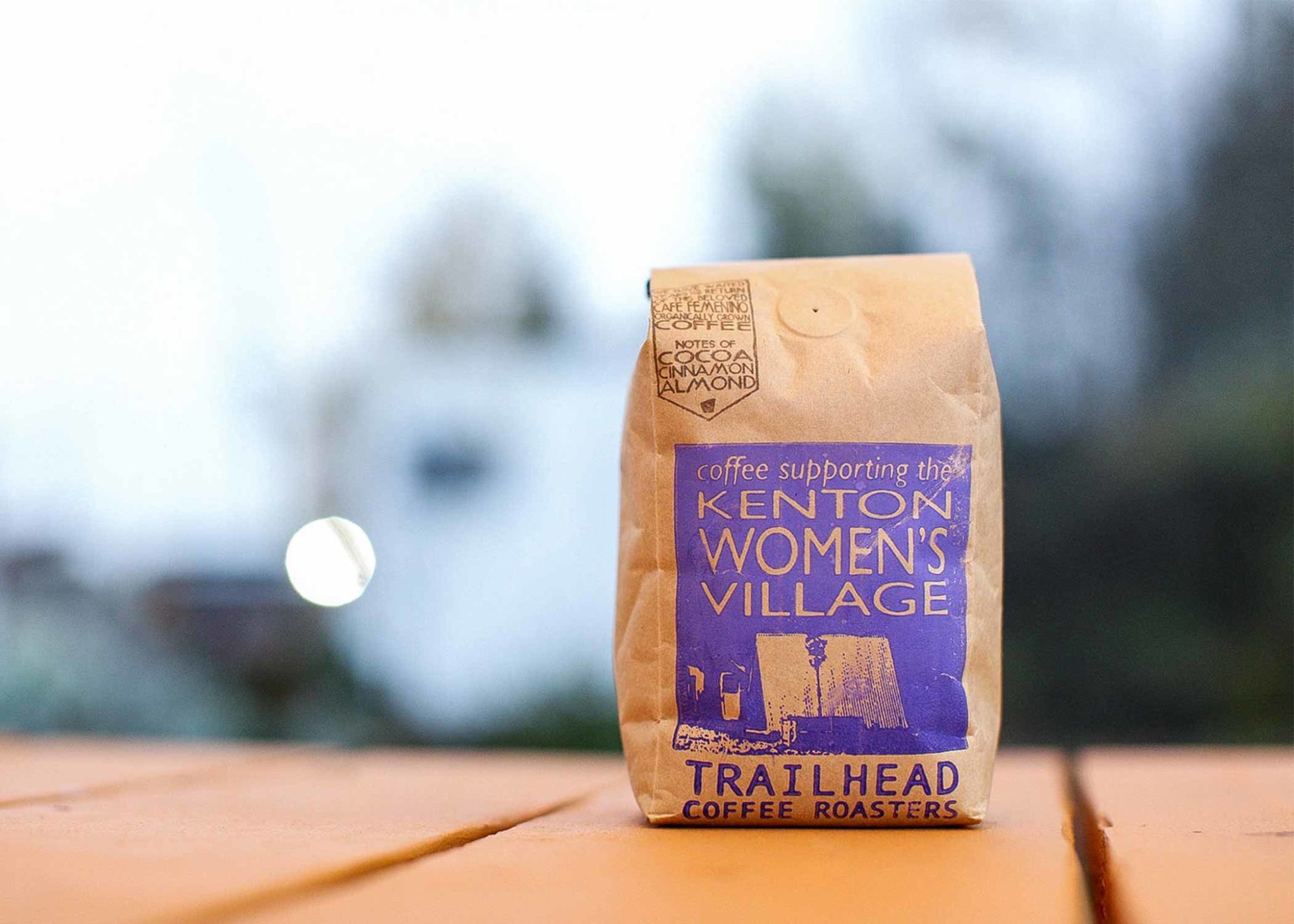 Inspired by the work of Kenton Women's Village, Trailhead Coffee and Cup & Bar owner Charlie Wicker and his son built and donated a tiny home to be used at the village. After that shared experience, Charlie teamed up with Catholic Charities of Oregon and donated proceeds from a special edition coffee to Kenton Women's Village, coffee that was grown and marketed by a women's cooperative in Mexico. Each bag featured a hand-stamped image of a village pod.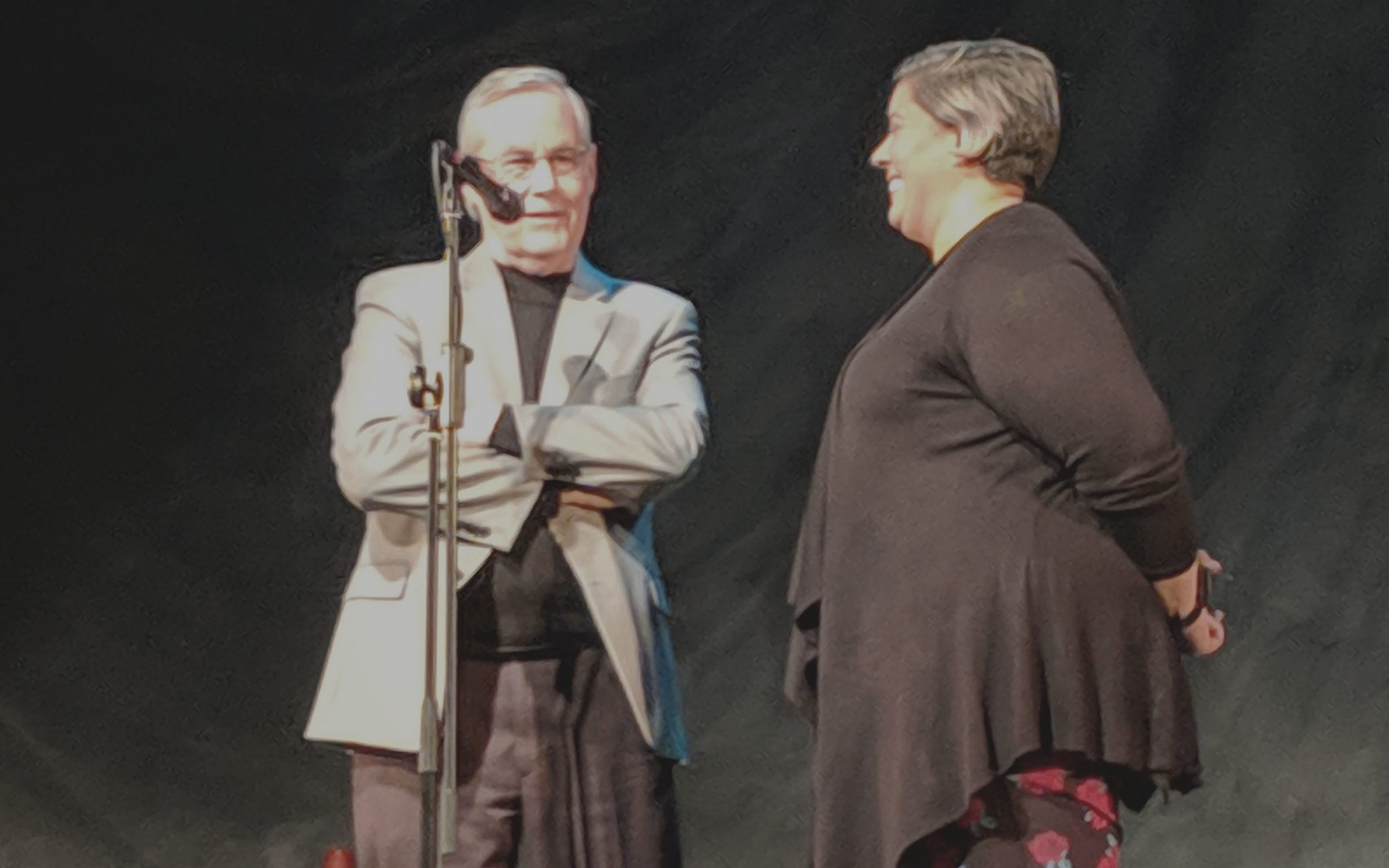 Thanks to an introduction from Trailhead's Charlie Wicker, Catholic Charities of Oregon began a partnership with 7 Deadly Sins, a live storytelling production company. They hosted two shows, with all ticket proceeds donated back to Kenton Women's Village. Each show featured storytellers, artists, and even residents from the village.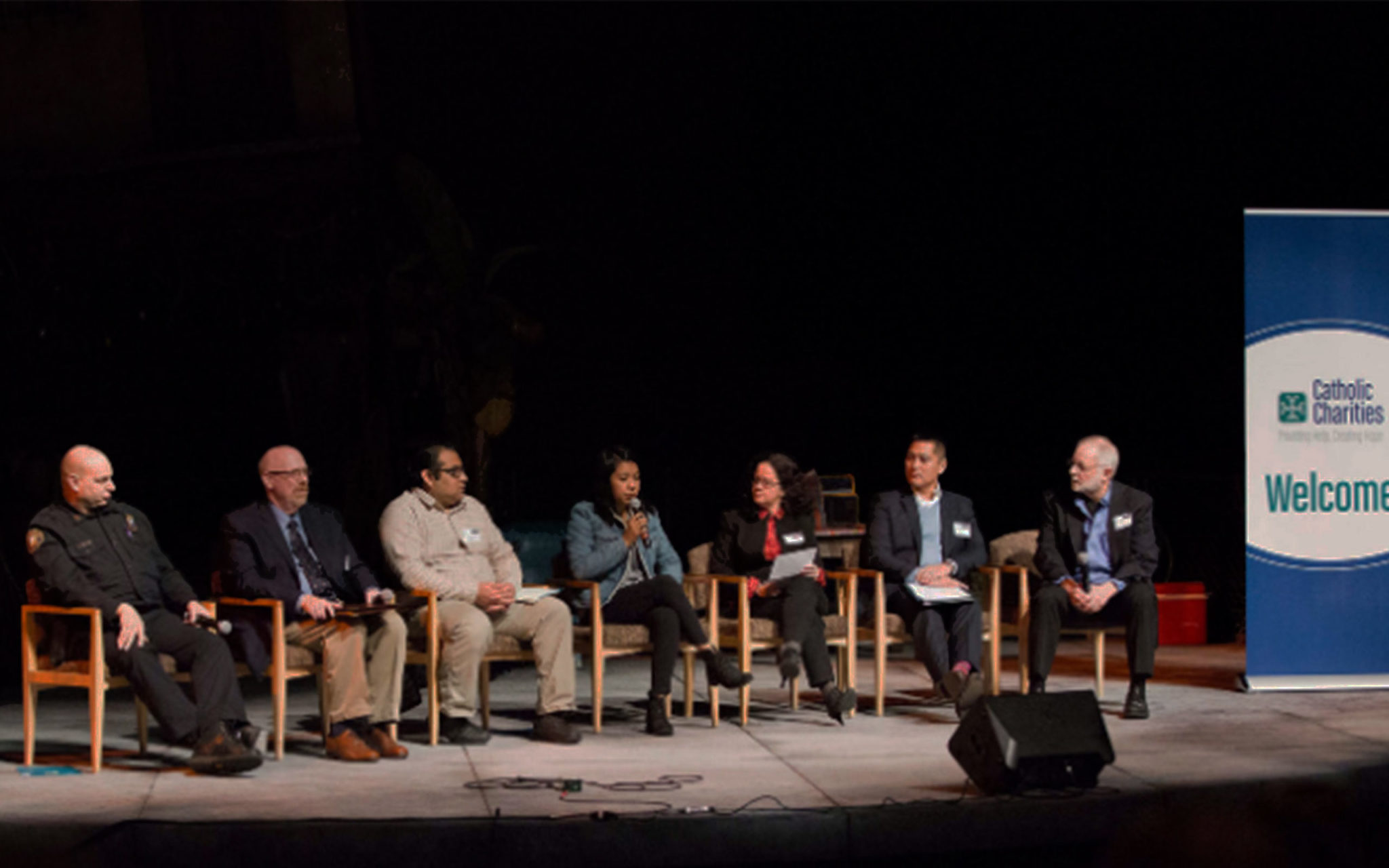 Since 2017, Portland Center Stage has supported the mission of Catholic Charities of Oregon and walked alongside us as a valued partner.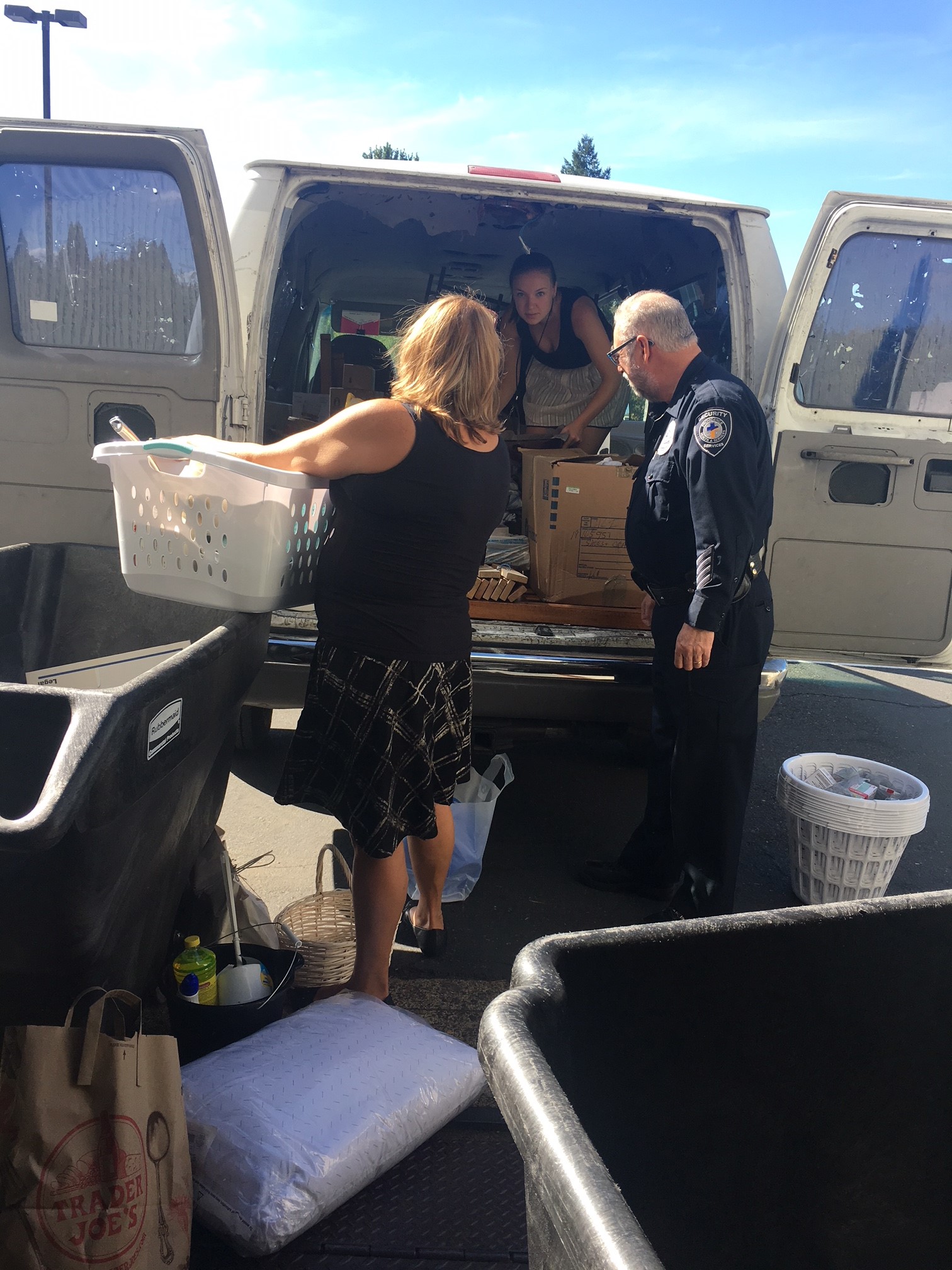 Providence Health Plan
Providence Health Plan Caregivers held a donation drive for our Refugee Services program, providing furniture and household items for newly arrived families.